---
INVISALIGN® IN FRAMINGHAM
---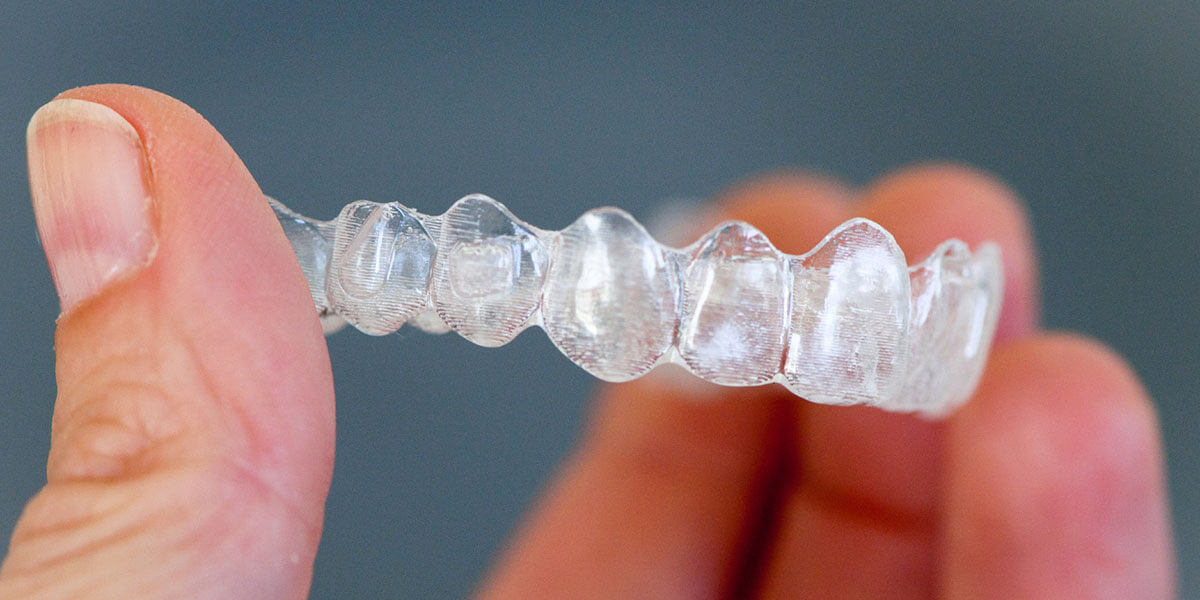 ---
Metrowest Prosthodontics offers Invisalign in Framingham, MA and the surrounding area.
Invisalign has been the clear alternative to braces since 1997.  Everyone wants a straight smile but did you know that Invisalign is not just for aesthetic purposes.  More adults are now choosing to have Invisalign treatment to help correct numerous bite related oral health issues surfacing as we age.
Malocclusion (misaligned teeth) can affect your overall health.  This condition can lead to periodontal issues, and put undue forces on your teeth.  Untreated, overtime malocclusion can also cause chipping, notching, recession, broken teeth and TMJ issues.  A correct bite can also help avoid future dental problems.
Metrowest Prosthodontics offers Invisalign, utilizing the State of the Art ITERO Scanner.  At your initial appointment, we will scan your teeth eliminating any need for impressions, and show you the virtual 3-D modeling of your treatment outcome before you leave.
In addition to the scanner, we also offer Propel which is an accelerated treatment that can shorten your time in your aligners in some cases by one half.
Wearing Invisalign aligners will gradually and gently move your teeth and shift them into place based on precise measurements made from the scan.  The aligners are made of clear plastic, smooth, comfortable and nearly invisible.  They are also removable, allowing you to brush and floss your teeth as normal, and consume foods that are off-limits with braces.
The end result is "a beautiful smile'' and more importantly a proper occlusion.  To learn more about Invisalign, schedule your 'No charge' consultation with Metrowest Prosthodontics at 508-620-6622 today.
---
Dr. Abramovitz recently started her Invisalign treatment. Watch how the procedure is done.
---
Invisalign FAQs
---
How much does Invisalign cost in Framingham?
Invisalign, also known as "Invisible brace" or "clear braces" usually cost between 4,500 and $6,500. 
How do I pay for Invisalign?
A "down payment" is usually required. The rest of the payment is spread out to be paid during the duration of the treatment when you come in for your follow up appointments, every 4-5 weeks.
If you have an FSA (Flexible Spending Account) or an HSA (Health Savings Account), you can use that money to pay for your Invisalign.
Is Invisalign covered by insurance?
Many dental insurance companies cover Invisalign Treatment, just as they would cover Conventional Braces or any other orthodontic treatment. The amount of coverage depends on each individual plan and can cover from $500 to $2500.
How painful is Invisalign?
Most people report mild soreness in the first 7-10 days of treatment as their teeth and surrounding tissues adjust to the feel and pressure of having the Invisalign aligners in their mouths.
This pressure is a result of the continuous movement of your teeth towards a straighter, healthier smile. This feeling of pressure will usually subside as treatment progresses.
What's cheaper braces or Invisalign?
Metal braces tend to be more affordable than Invisalign Orthodontic Treatment. Metal braces involve having metal brackets glued to your teeth and tied together with a metal wire. The treatment is semi-permanent and the bracket-wire ensemble stays in your mouth for the duration of the treatment. Invisalign aligner consists of BPA free clear plastic that is worn over your teeth and moves your teeth gently.
Does Invisalign give you a lisp?
When you first wear your Invisalign aligners you may notice a slight lisp to the "s", "t" and "th" sounds, until your tongue gets used to the sensation of the clear plastic on the teeth. This usually disappears within 1-2 hours from the start of treatment. 
Can you drink and eat with Invisalign?
Yes, you can consume food and drink with your Invisalign aligners in your mouth.
However, we do recommend removing the aligners after eating to brush your teeth and clean the aligner.
Is it difficult to talk with Invisalign?
No, It is not difficult to talk with Invisalign.
When you first wear your Invisalign aligners you may notice a slight lisp to the "s", "t" and "th" sounds, until your tongue gets used to the sensation of the clear plastic on the teeth. This usually disappears within 1-2 hours from the start of treatment. 
Is Invisalign as good as braces?
Invisalign aligners, also known as clear braces and invisible braces, are a modern method of correcting orthodontic problems. They align the teeth, just as well as metal braces do, using a clear, plastic, removable aligner.
In general, orthodontic treatment using Invisalign is faster than with traditional braces and gentler on the dentition.
Can I kiss with Invisalign?
Yes! No one notices. Our patients report that at the beginning of the treatment they would take them out but as treatment progressed they were more secure that no one would notice.
Can I take a selfie with Invisalign?
Yes! Invisalign aligners do not show in selfies or any other photo. If you have an event and are nervous about it, then, by all means, take them out- just don't forget to put them back in, in a timely manner.
How long will the Invisalign treatment take?
Invisalign treatments are usually faster than traditional braces. If you, or someone you know, have had braces before, then you know average treatment is 12-24 months.
Average Invisalign treatment, in our practice, is 5-8 months!
Contact us at 508-620-6622 to learn more and schedule your appointment.