DENTAL BRIDGES
---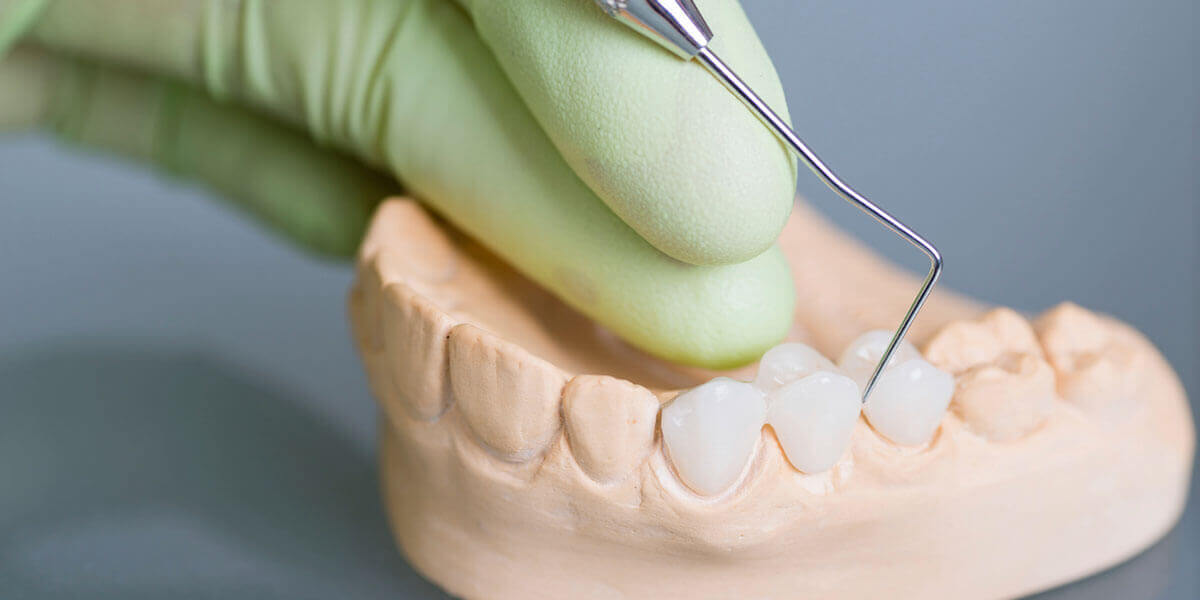 ---
Metrowest Prosthodontics provides dental bridges in Framingham, MA.  Call 508-620-6622 today to learn more and schedule your appointment.
Missing one or more teeth is common for many people.  The ADA reports that on average adult patients may have three missing or decayed teeth.  Fortunately, there are a number of solutions to replace missing teeth, including dental bridges.
A bridge may be used to restore an area with one or more adjacent missing teeth.  A bridge has two primary components.  The abutments (or supports) for the bridge are created by placing a crown on either a natural tooth or an implant.  The synthetic tooth that replaces the missing tooth is called a pontic.
Traditional Dental Bridge
A traditional dental bridge is a fixed appliance cemented in the patient's mouth to replace a missing tooth or teeth.  The adjacent teeth will be prepped for the abutment crowns and an impression will be taken of the area and a bridge will be fabricated by a dental lab.  The patient will leave with a temporary bridge and return to the office a few weeks later to have the permanent bridge cemented in place.
Implant Supported Bridge
An implant supported bridge is similar to a regular dental bridge, but it is supported by implants and not by natural teeth.  In most cases but not all, when an implant-supported bridge is used, one implant is placed in the jawbone for each missing tooth.  Then the crowns are connected to each other to form one piece.  This option is very helpful where there are one or more adjacent teeth missing.  This option provides a very secure option to restoring missing teeth.  
Dental implants are placed using the implants as support, thus the natural teeth on the abutment sides of a traditional bridge are not involved.  The implants will be covered with the abutment and crown, the pontic  will be connected to the implant crown abutments on either side.  This ridge option takes longer as the implants must integrate with the bone.
Call us today at 508-620-6622 to learn more and schedule your appointment.